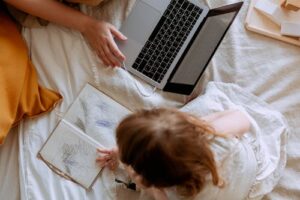 The adoption of Royal Decree-Law No. 28/2020 on distance work (telework) broadens its regulatory framework, the current basic rule of which is contained in article 13 of the Workers' Statute.
The health crisis situation has strengthened teleworking as an effective mechanism to ensure the maintenance of activity and to ensure prevention against contagion. In this respect, the trend has continued to increase, and we can see in figures that more than 30 % of workers are in a teleworking situation and even have been established as a form of preferential work.
In doing so, the new norm seeks to configure, as stated in its Statement of Reasons, "to provide sufficient, transversal and integrated regulation" and taking into account the "advantages, rights, principles of their voluntary and reversible nature…"
Thus, its main aspects can be summarised in:
It defines the concept of telework and distance work and sets the percentage of working hours to be considered distance work, with at least 30 % of the working day in this modality, within the reference period of 3 months or the equivalent percentage, depending on the duration of the contract.
Equal treatment and non-discrimination of distance workers.
Limitations on the application of telework or remote work: Workers under the age of 18, under an internship contract and for training and apprenticeships, who were previously excluded, will now be able to telework if at least 50 % of the working day is present.
It will be voluntary and the undertaking and the worker are obliged to make a written agreement, the minimum content of which is laid down in the norm itself.
The company will pay the costs involved in teleworking, but does not determine the costs to be covered by the undertaking or the amount thereof.
It includes rights such as: Flexible hours, an adequate time register, protection in terms of safety and health at work, privacy and data protection, right to digital disconnection, collective rights.
Finally, the introduction as a serious infringement is the failure to formalise the employment contract in writing or not to formalise the distance work agreement in the terms of the rule, the penalty of which will vary according to its seriousness between EUR 626 and EUR 6,250.
At PEREZ DOMINGO-LCS Valencia we are at your disposal to attend to any consultation on this matter.