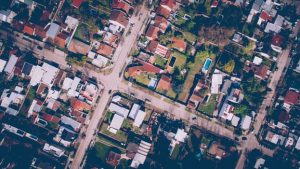 "If you lost money with the sale of a property or land of urban nature, you can claim the capital gains tax paid to the City Council. The Constitutional Court makes clear in its ruling that if there is no increase in value, there is no taxable event and therefore there is no obligation to tax those sales", nevertheless, and in spite of it, they are asking for expert opinion in the cases where the properties were acquired by donation or succession.
The last sentence known in this respect was passed in Valencia, stating and considering that a City Council improperly charged a citizen with the capital gains tax for the sale of a property at a price lower than the one that it was purchased.
People affected, including natural persons not resident in Spain, who have sold their homes or land of an urban nature under those circumstances, may claim restitution of what they unduly paid to their City Council, as well as if the property or land was received in inheritance or donation and they had to pay the capital gains tax.
In Pérez Domingo we can help you with this process, both in the presentation of the corresponding claim before your city council and also in the courts. In order to do so, you only need to provide us the deeds of purchase and sale of the property and proof of payment of the capital gains tax.
Exercise your rights and get your money back.
PEREZ DOMINGO-LCS Valencia